LAX Airport - Los Angeles Airport
Use this website to quickly find the most important information about Los Angeles Airport - LAX: Flights (Departures, Arrivals), Parking, Car Rentals, Hotels near the airport and other information about LAX Airport. Plan your travel to Los Angeles Airport with the information provided in this site.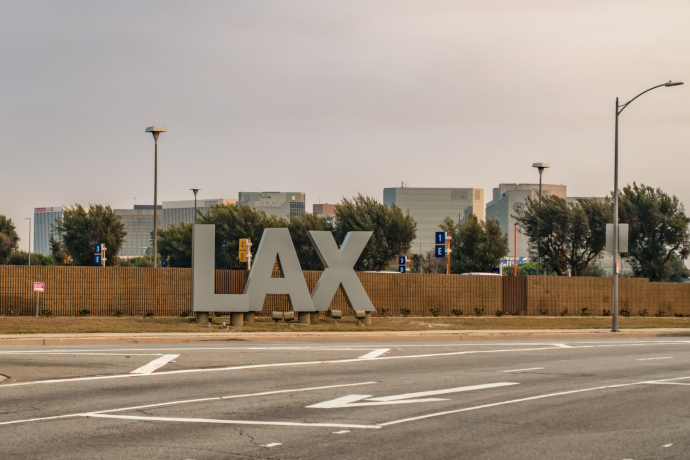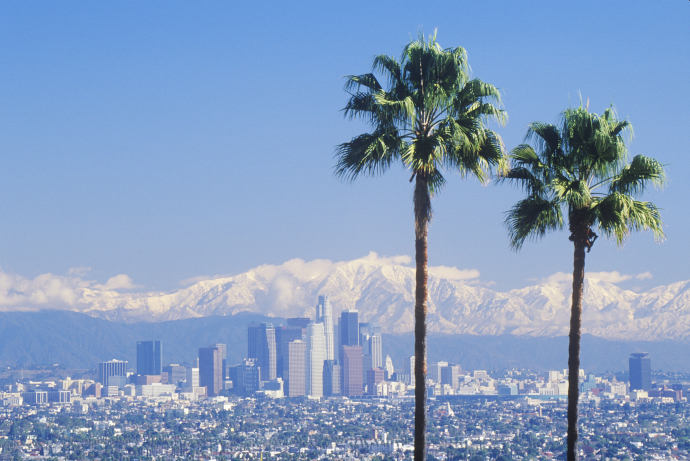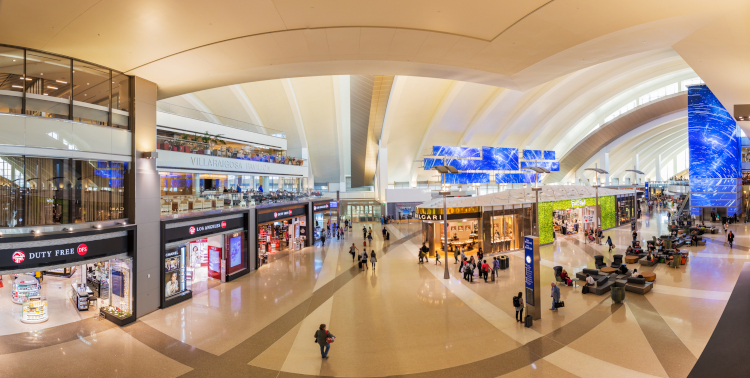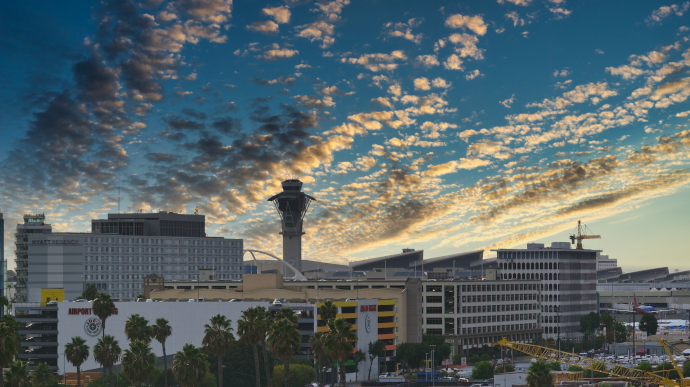 Los Angeles Airport (IATA: LAX, ICAO: KLAX, FAA LID: LAX), also known as LAX Airport is the main international airport serving the Greater Los Angeles Area and also the state of California.
The Airport is located in southwestern Los Angeles, 12 miles (30 km) from Downtown Los Angeles. LAX features for its extension, 3,500 acres (1,416 ha), and for its four parallel runways, being the largest international airport in the west coast. LAX Airport is the second busiest airport in the US.


Los Angeles Airport is known as the premier "Gateway to the Pacific Rim" for its deep connections to Latin America and Asia specifically.
LAX serves as a hub for American Airlines, Delta Air Lines, Alaska Airlines, Polar Air Cargo and United Airlines. It is also a focus city for JetBlue, Allegiant Airlines and Southwest Airlines.
In 2022, LAX Airport registered 65,924,298 passengers.
Los Angeles Airport consists of 9 passenger terminals. These terminals are arranged in horseshoe (UH) shape.


Tom Bradley International Terminal (TBIT): Exclusively hosts those international flights that aren't hosted in Terminal 2. It has five levels.


Terminal 1: Operates with international and domestic flights.


Terminal 2: International flights, a hub for Virgin Atlantic and Southwest International passenger check-in.


Terminal 3: Reopened after the last remodeling works. Passenger check-in for Interjet, Avianca, Virgin Australia and Copa Airlines. It is Delta Airlines hub.


Terminal 4: Exclusively used by American Airlines.


Terminal 5: Frontier Airlines and other carriers operate in Terminal 5.


Terminal 6: Alaska Airlines and many other airlines operate in Terminal 6.


Terminal 7: Exclusively used by United Airlines and United Express.


Terminal 8:Used for mainline flights by United Airlines and United Express.
Lost and Found
Police phone for insurance purposes: +1(424) 646-6100 / +1(424) 646- LOST (5678).
Hours: 8am to 5pm from Monday to Friday. Closed during most holidays and festivities.
Offices located at LAX Airport Police Lost & Found, 5600 W. Century Blvd., Suite 119, Los Angeles, CA 90045.
Phone:+1 424-646-6100
Contact information
Address: 1 World Way, Los Angeles, CA 90045, United States
Phone: +1 855-463-5252
Emergency: (310) 646 – 7911
About Los Angeles
Los Angeles is one of the most famous city around the world. Located in California state, Los Angeles account with fantastic beaches and warm climate, that makes the city a perfect place to visit whatever time of the year is.
When in Los Angeles, you shouldn't miss Hollywood and Beverly Hills neighbourhoods, with the famous Walk of Fame.
Another must is Santa Monica Pier, Venice Boardwalk, Malibu, Rodeo Drive, Urban Light Installation, among others.
Passengers can find the following services at LAX Airport:

- Restaurants and cafes
- Duty Free
- Shops
- ATMs
- Currency Exchange
- Baggage Services
- Airport Police
- Mobile Charging
- Information desk
- Luggage Carts
- Shoe Shine Service
LAX Airport connects their terminals through a Shuttle bus.


Shuttle bus: Terminals 4, 5, 6 7 and 8 are connected airside through an underground tunnel between Terminals 4, 5 and 6 and above-ground walkways between Terminals 6, 7 and 8. An airside shuttle bus operates among Terminals 4, 6 and the American Eagle Remote terminal. It is also available the transportation to/from LAX Parking Lot C (C Route).


Walking: There are different ways to move between terminals.


Hotel & Parking Lot Shuttles: Please contact with your hotel.
Take a look at the means of transportation at LAX Airport:
Public Transportation: Metro Green Line Aviation Station offers free shuttle service to the station. Also, other public companies provide transportation from LAX Airport.
See more information
Bus: Go to different destinations of Los Angeles and vicinities.
See more information
Taxi: Taxis wait on the curbside on the Lower/Arrival Level islands in front of each terminal. The trip to downtown LA takes about 30 minutes.
See more information


Metro: Passengers can take the metro, which is located close to the Airport facilities.
See more information


Rental Car: Renting a car is one of the best options of transportation in Los Angeles.
Check the different options here!